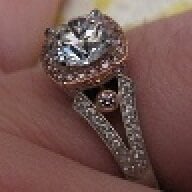 Joined

Oct 9, 2007
Messages

1,071
My 2 year old Foxhound mix has been exhibiting strange behavior at the dog park. He was neutered 2 months ago, and prior to that was always the alpha dog, running after every dog in the park, trying to dominate.
The last few weeks, he has been chasing down other dogs, and submitting to them, belly up and all. These are usually bigger dogs (Huskies, German Shephards, etc.). Most of the time they ignore him, and he keeps running after them, getting their attention, and submitting. They get visibly annoyed, barking at showing their teeth, but he doesn''t care, and keeps bugging them.
I understand that he is no longer producing the hormones necessary for dominance, and has become submissive. But, isn''t part of submission respecting the dominant dog when they clearly tell you to GO AWAY?