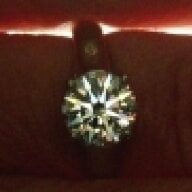 Joined

Jan 13, 2006
Messages

24,430
My son recently got a kitten. He wants to purchase one of these furniture tree things.
https://www.amazon.com/dp/B003BYQ100/ref=psdc_2975248011_t1_B0051O3DTU
But either they are pricey or have 1 and 2 star reviews make him hesitant. Can anyone with experience with these things recommend one that will truly hold an adult size cat well, will hold up to the scratching, and is not top heavy, therefore falling over? If we find one that warrants the money, I would help him out with it.
Also, if there are any tried and true cat necessities that don't cost an arm and a leg, would love to hear about them.
TIA