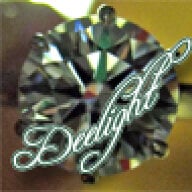 Joined

Oct 4, 2007
Messages

5,543
Okay this might be the worlds stupidest question but I am tottally clueless some people have mentioned thier bustles having numbered ribbons so that attendants can tie up the bustle for the reception.

[*] Where are these ribbons hidden or are they in full view?
[*] Are they always ribbons or are buttons used as well?
[*] Can you see them when it is unbustled or are they under the dress which then means I assume someone has to stick their head under the dress to bustle it or am I competly off track?