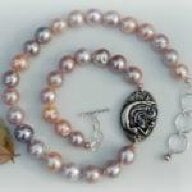 Joined

Apr 18, 2010
Messages

398
Yay me, for buying my first semi-mount. Nothing fancy, but within my budget and still fun and exciting. I'm assuming some of you might have the same one? I know at least one person does, in WG, but I haven't seen anyone else's yet. Please, please post pics if you have it too.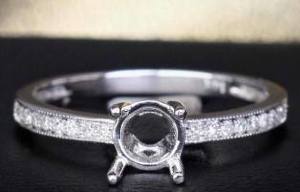 Mine will be in rose gold and I'm looking for a mint colored gem, one that will make an impact despite being small. I think I may have to have one custom cut, which would also be a first. Or maybe you already know of one that might be just right? I've looked, but no luck!
My question is, does 5mm mean 5mm? And does a round setting only accommodate a round stone? I assume yes! From your experience, what dimensions might work best with what I have to work with?
Thanks so much!