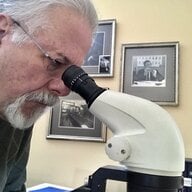 Joined

Sep 3, 2000
Messages

6,666
If you come into a retail jewelry store and start with a lot of intimidation tactics concerning "Quality" and "Price", the jeweler will naturally have a negative reaction to you. Jewelers are scared of Internet savvy people who are shopping diligently for the right stone and the very best price. However, jewelers are a great source of knowledge and can offer you some services that are hard to duplicate via the internet.

I suggest you ask questions and attempt to interest the jeweler in creating a customer. If you succeed, the jeweler will give you a lot of assistance which could prove helpful to you. Don't eliminate a very valuable resource of knowledge from your quest in buying a diamond. Keeping it friendly will have many positive results.

The same may be said for dealing with Internet vendors, too. Maybe they are less intimidated by the modern style of shopping, but how can they help you if you claim to know it all? We have seen so much of this in recent weeks, that I thought a mention of it was appropriate. It is simply psychology to use a soft appraoch rather than a pushy one if you want to encourage a helpful discourse on your topic with an expert.

Good shopping!!