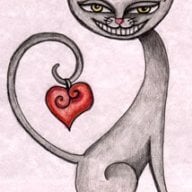 Joined

Feb 22, 2009
Messages

4,602
I''ve seen a lot of posts lately about people purchasing OEC''s on ebay, so I''ve been searching out of pure curiousity. I''ve found a few vendors that seem reliable, good feedback, good return policy, but prices on ebay seem to be all over the place.

Without getting too personal, what would you expect to pay for an OEC on ebay? I guess I should say that I''m looking for something in the 1-1.25 ct range and I don''t mind a warmer stone, but I definitely want it to be eye clean.

I''ve looked at Old World Diamonds, should ebay prices be comparable? Sometimes, they are! Personally, I would think that ebay prices should be quite a bit less, but maybe I''m setting my hopes too high for a lower price?

Thanks..