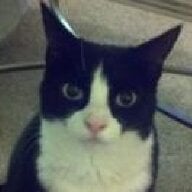 Joined

Aug 8, 2005
Messages

40,225
So, when you buy the majority of your jewelry online, working with local jewelers can be an interesting experience.
I want to tell you guys about my day. First some background.
One of my husband's first gifts to me for Christmas, when we dating, was a Tahitian Pearl Pendant. The month after we were married we were robbed and one of the pieces taken was my pendant.
So last Christmas my husband bought me a lovely 11mm Tahitian Pearl from Pearl Paradise.
I was considering different options for setting it and ultimately, I decided to set it like this:
http://media.tiffany.com/is/image/Tiffany/EcomBrowseM/tiffany-south-sea-pearl-pendant-32249582_941397_ED.jpg?op_usm=1.00,1.00,6.00&defaultImage=NoImageAvailable&&
I bought a pretty little platinum and diamond flower pendant on ebay (picture below). And a nice rolo chain. And I wanted to remove the bail off the pendant, flip it over so it's was squared, add a peg and fix the chain to it. Mock up below.
I have a local jeweler I typically work with, and I've been working with them for years for my repairs and resizing. But my policy is to get 3 quotes. So I went to 3 jewelers today. I emphasized that I wanted the connection to the platinum pendant piece to have the smallest "ears" as jump rings.
Work needed summary: Bail removed on pendant piece. 2 jump rings in platinum, connected to the flower pendant piece and chain affixed to them. One pearl needle thingy (I forget what it's called) attached to the pendant piece. Pearl mounted and glued in place.
All jewelers do their work on site. All are small businesses.
1. Jeweler one. Specializes in Pearls. I've only worked with them once, and that was to drill the pearl. I told the owner what I wanted. She was enthusiastic. Then she pointed out all kinds of 'challenges'. One, the finish on the pendant is a sandblast. She said she wouldn't guarantee matching it and that she would need to polish parts of it and that the finish would be uneven, so I should just polish the whole thing. And then she showed me the jump rings she proposed , which were clearly (to me) not what I wanted as they were large and they were 14kt white gold, not platinum as I'd requested. I nodded and smiled and asked her for a bottom line. $145. And she made it sound like a total bargain and went on for 10 minutes before I could leave, killing me with small talk and trying to get me to just leave the items with her right there.
2. Jeweler two. I've used this bench before, but find them priced high and their appraisals are lax, I have found, so I don't trust their word on my flip items. And they are very threatened by the fact that I am knowledgeable about jewelry and make snide remarks on occasion about the fact that I shop online. Still their bench work is very nice. Bench Jeweler and owner spent maybe 5 minutes with me. Insulted me in the interim with a snide comment. Quoted me $195 and walked away without even saying goodbye. I won't be going back here as I am fed up with how threatened they are.
3. Jeweler three. This is the local jeweler I use most often. When I flip jewelry I use them for verbal appraisals and confirmation that the item's I've bought match what I think they are. I also use them for repairs. Walked in, greeted warmly. Was told right away that they recommend laser welding the connections to the platinum piece so that the finish can be maintained, the work will be as fine as possible and promised me to match the sandblast finish in all parts. Quoted $95 with the stipulation that it would be the maximum charge, and could be less. They are always respectful and enthusiastic about the items I get online and even told me that they always enjoy the variety of stuff that I find and bring in and find it fun to work with me.
So the bottom line is?
When you find a good local jeweler, especially one that isn't threatened by online shopping appreciate them. Build a relationship with them. But it is still a good idea to get quotes and shop your projects, I FEEL.
There is a HUGE variety of customer service available to you and its important to feel confident in who you are working with.
Mock up of pendant project: