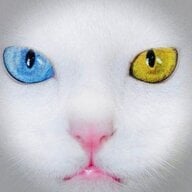 Joined

Nov 11, 2021
Messages

86
@luvmysparklies

weirdly despite opening a dispute with cc company I do not see the amount credited. Usually when I do this I immediately see it. I have tried to call about it but wait times are so long. Also, Etsy finally got back to me saying they found in my favor and issued a refund which should show in 2-4 business days. That was yesterday. I am unsure now if that Etsy refund will be affected by the open dispute especially since I don't see a chargeback in the form of a credit.
GREAT NEWS!
Keep in touch with both your credit card company and Etsy.
And keep copies of the communications with Etsy just in case.
Glad this was in your favour.