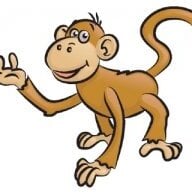 Joined

Nov 24, 2009
Messages

2,873
JGator, such a beauty! And like the others, Ev has no idea how to blow his nose. He gets so fed up with me digging around his nose trying to clean it out, but he refuses to let me use anything other than a kleenex, so it's a no win situation at this point.

amc, wow, B looks like he's about 4 years old in that first picture. The second one without pants looks more like a toddler though. So handsome.

NEL, glad you had such a fun Christmas with the girls!

Dandi, love O's hats!

AFU, we had a great Christmas this year. My parents came to visit, and DH's mom and sister and family live in town, so it was nice getting to see both sides. Ev had way too much attention and loved every minute of it. He expressed a lot of interest in seeing Santa toward the end, so DH found a random craft store that had a Santa, and we were able to get him there on Christmas Eve. He LOVED it and was so excited he was stuttering when talking to Santa. He got entirely too many presents (DH and I have a fundamental disagreement about that, and I feel like it's a losing battle for me because my MIL has no limits). Oh, and Ev's very confused by the whole present thing. The day after Christmas he came down apparently expecting another pile of gifts, and when they weren't there, he said, "Santa took all my presents!" Ha. I think we have it squared away now. Anyway, it was so much fun celebrating all the little things with him and appreciating everything through the eyes of a toddler. So magical! Happy New Year to you all!