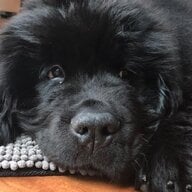 Joined

Jul 27, 2007
Messages

6,299
Missy, it's so good to hear from you!! J is adorable and is such a big girl now!! i'm not an expert on early intervention, but it seems like nearly every state has an early-intervention-type program (like Bella said, it covers speech therapy, occupational therapy, physical therapy, etc.). You don't need a referral from your doctor and the evaluation to see if you "quality" is free and non-commital, so you can always just explore the option if you think J might need it. We used EI for K's delayed speech and it was actually fun for K. I wouldn't worry since it sounds like J is starting to walk and I think 17 months is not that late, but you can always do an evaluation if you want.

Congrats on the pregnancy, that is so exciting!!! Our girls are almost exactly 24 months apart and I think the timing is great. We'd planned to have 2 and space them 2 - 3 years apart...I wasn't expecting to get pregnant the first month we started trying for our second and was really worried that exactly 2 years apart might be a bit too close in age. As it turns out, it's worked really well for us. Our first was really excited (not old enough to be jealous) and now at 3.5 and 1.5, they play constantly. They are like two peas in a pod. Oh, and because I had 2 of the same gender, re-using clothes has come in very handy!

Because we planned for 2, I also had times when I was really sad about the "last" milestones. I cried a little on the way home from the hospital after having our second. I am a little sad every time I pack clothes that C has outgrown because I know they're being packed up for good. I genuinely don't want another, but am still sad about my baby growing up. One good thing is that it's a constant reminder to enjoy every stage. Congrats again!