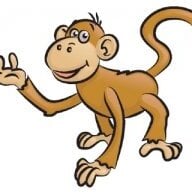 Joined

Nov 24, 2009
Messages

2,873
Hi ladies. Hope all of the sickly little babes are on the mend.
Have any of you tried BLW if your little ones are in daycare? Ev won't be starting solids for a couple months, but I'm trying to read up on it beforehand. It seems like BLW would work better for SAHMs and those with nannies.
Oh, and did anyone else suddenly start shedding a ton of hair around 4 months post-partum? For the past couple of weeks, I have been losing a ton of hair in the shower and when I fix my hair. I have to keep cleaning out my brush and vacuuming my bathroom floor (white tile) every day. And my hair keeps ending up all over everything, and even my DH is starting to notice. I hope it doesn't last too much longer; hair (even my own) is gross!
Finally, Ev has slept for 8-9 hours straight every night this week. [Knocks on wood....] Trying to figure out whose child I have in my house and what they did with my baby
Now, I just need to relearn to sleep through the night too because I seem to be up every hour on the hour
Hope everyone has a great weekend.