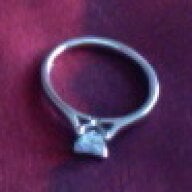 Joined

Mar 4, 2010
Messages

2,357
Amc, you're not alone in terms of pumping on the highway. I've been doing that for the past two days.

Pancake, glad you're having fun in Bali.

LC, hurray for the impending teeth but boo for the night wakings.

IHA, happy birthday to L!

S&I, yay for A sitting up!

NEL, are you on your vacation yet?

AFU, DH and I enjoyed our anniversary and our 24 hours of alone time except for the fact that I was so engorged I didn't sleep at all last night. At some point my boobs started leaking and left a huge stain on the hotel sheets. Thankfully N did okay while we were away and I'm happy to see that he hasn't forgotten how to BF after having all those bottles.