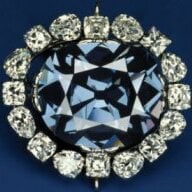 Brilliant_Rock
Staff member
Premium
Joined

Jan 18, 2010
Messages

1,546
Got you to read the thread right?

Don't worry, PS isn't closing, we are just moving a few forums around.
This is just a notice that we are taking your feedback into consideration and closing a few of the unused forums, such a Indian Ice, Diamond Research, Around the World, etc. We will be moving posts from these forums into other existing forums this weekend. No information will be lost and it will help prevent new users from posting in the wrong forums.
As we have done for a while, political posts are most often made in Hangout and ATW posts will be moved there.
Use the report concern button if you have questions.