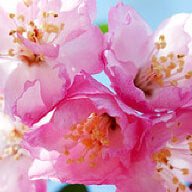 Joined

Nov 12, 2006
Messages

1,084
Okay, several wks ago I was deciding between a $22/pp or $18/pp full open bar. We ended up going with the more experienced caterer with the surprisingly lower open bar package.

Since then, I''ve blown our budget on my gown (bought another for $700) and FI and I have expanded our guest list from 75 to 100! This puts things in a very tight situation and we are re-committed to looking at the smaller things to try to save some money. The way we see it, we''d rather me have the gown of my dreams and more of our dearest friends there than vellum paper in our invites etc. (lol)
To make my point, even if BYOB-ing is only going to save us $500 (which is what I''ve estimated), we are re-commited to the project in a big way as now that $500 will really help balance our budget some! Thus, I would love your help designing a fun semi-open bar that is uncomplicated to stock yet has some diversity without having every little thing one would hope for. This is a cocktail reception so I do want COCKTAILS but I guess I don''t want to buy a bottle of Jhonny Walker black label and only one guest uses it because it is there and then that bottle just sits there for the rest of the time. We found a liquor store that will deliver and pick up stuff and also credit back unused bottles so thats fantastic news.....
But what would be a fun selection of beer, wine, and spirits that are considered the basics and can possibly be used for many different kinds of drinks? (FI and I love our Malibu so we''ll have that for sure
).
If we get 100% attendance, we''ll have 100 guests. Sunday eveining 7-11pm reception.