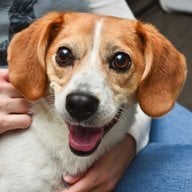 Joined

Oct 29, 2018
Messages

30
I recently proposed in a museum near closing time at our favorite exhibit.

Waited until I saw two strangers walking nearby, otherwise no one else was around. I asked my gf to take a picture and walked over to a spot where it would be a good place to take a picture from, adjusted my phone's camera settings, took a photo... then asked the two walking by if they would take our photo, asking to "just take a bunch of photos".

Walked over to her, and got down on one knee and proposed. The two ladies who we did not previously know were so excited and took a few great candid surprise photos! Having strangers take the photos was certainly a slight risk, but a great one since my now fiancee was so completely surprised!

She was so completely surprised that she didn't even wait for me to ask! She looked over from the exhibit, saw me say her name and get down on one knee, her eyes got cartoonishly huge and a surprised expression overwhelmed her. She looked over at the ladies squealing while taking photos with my camera and instantly understood what was happening. Turning to me she cried out, "Oh my God, YEAH!" This all happened so suddenly, I never got to ask if she would marry me first. Well, certainly had my answer and now her favorite photo, too.

Added benefit was that she wanted it to be a more private moment, without family or friends, and certainly not in public with lots of people around. Being that it was two strangers that we'd likely never see again enhanced that feeling for her and kept it a more private moment for us while still allowing us to capture that moment.