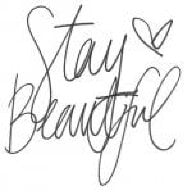 Joined

Jul 22, 2011
Messages

30
Ladies,

I thought I would start up this thread fueled by my proposal dream last night! I have been thinking about it a lot because he had a perfect opportunity and it passed by and the frustrating was rising so I think that's what brought on my dream.

It was my birthday and someone let it slip that they would be seeing me that afternoon and I asked what for and they said oh nevermind. Anyway then I was on my computer and an email came through to my SO and it had engagement ring pictures attached and he was like oh wait come here let me show you something to try and distract me from the email. Anyway so I turn up to "dinner" and all our friends and family and there (included an ex of mine...so weird) and then darling SO proposed in front of everyone with my dream ring and he apologised for making me wait so long haha!


Do you ladies dream about your proposal or have any sort of ring/proposal/wedding dreams/nightmares?