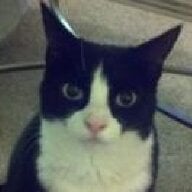 Joined

Aug 8, 2005
Messages

40,225
So I know what my own preferences are, and so do most of our long time posters. But for our first time shoppers inclusions can be really scary. And getting to a mind clean space can be hard because sometimes clarity can be the hardest of the C's to figure out how to prioritize and rank.

So for the purposes of this thread, I want your personal opinions, if you don't mind. I have 5 questions.

The first one is really broad: If YOU are picking a stone FOR YOURSELF what do you look for in clarity? Assume we are talking a brilliant cut withOUT a point like a modern cushion, a oval, round, radiant. Not a step cut, princess, pear or marquise.

The second is more specific: what types of inclusions do you consider are "best" and 'worst" at VS2. I know this is a complex question. Do you best, if you don't mind.

Three, if the clarity is VS1 do the inclusions even matter? Seriously? feather? Natural? Does it matter at VS1 or is it just irrelevant in terms of safety or stone integrity.

Four: In an TOTALLY (viewed from any distance or position) eyeclean VS2 what do you think of a stone with a couple of small black crystals on the table/crown facets if they are the grade setting inclusions? Specifically do you think : "fabulous I'm getting a hell of a deal because of the clarity on a gorgeous stone," or are you thinking, "ugh, black crystals. Well, that disqualifies that stone for me."

Five, what do you advise YOUR CUSTOMERS on clarity (for brilliant stones without points), if they come in with NO personal preferences. Just shape and budget and color. They leave clarity completely up to you. What do you recommend to them?