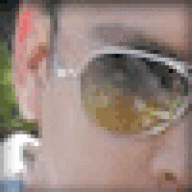 Joined

May 28, 2003
Messages

73
I am having some problems choosing between princess and radiant. My girlfriend prefers square cuts and I don't know which one I should choose.

I noticed that princess and radiant cut with almost perfect square has a higher price range...i guess this means the more square it is the better it is...what's ur opinion on buying a princess or radian cut that's not so square?

Can all you great, wonderfull, and so intellegent people help me by educating me more on pros and cons as well as price differences between these two cuts.

So far, I have noticed that there are more princess cut selections than regent..unless I haven't searched well enough. That is all I know so far.

(Preferred Specs: 1.25ct VS1 G and around 6x6mm in dimension.)

Please advice.