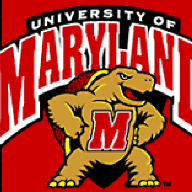 Joined

Mar 14, 2003
Messages

41
We picked a stone and have had it initially appraised (will get the full appraisal once it is set). Just wanted to find out what people think:
Carat 0.7
Color E
Clarity VVS2
Depth 72.8%
Table 66%
Cert GIA
girdle tn-tk
cutlet no
sym vg
polish vg
flor no
Measurements 4.84x4.82x3.51
The independent appraiser said that he would have given it a VVS1 (only had two pinpoints he could only see at 30x), and the girdle was more medium than thin to thick.

But, he said the crown was around 18%.

I do not recall the angle, but will have that info as soon as the appraizal is complete.
I think it is a very pretty stone, but after reading stuff here, the crown height is very large. I am happy with the stone, but in the pursuit of perfection, I wish I had a brillancescope.