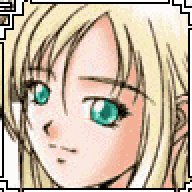 Joined

Nov 30, 2004
Messages

1,029
Dilemma time. I've been away from Pricescope for a few months and I have to admit the time away helped me fall in love

with my e-ring all over again

, but now I've come back and keep seeing all PS'ers stunning upgrades

(they''re so fabulous), it's got me unsettled again and wanting to upgrade. You people are such a bad influence, in the nicest possible way! How on earth can I keep involved with Pricescope and at the same time be satisfied with the gorgeous ring I am so lucky to have? I don''t know, I can''t help feeling like I am in a candy store and want more!
In fairness though, I can''t blame Pricescope entirely because when we bought my diamond, it wasn''t the size we really wanted, as
Whiteflash
had nothing suitable in stock. We settled for a 1.6ct instead of a 2ct and because of the size, we chose to upgrade the color, with the intention to upgrade the size later on if a stone became available. I''m not sure we did ourselves a favor with color because we chose a D color stone and I absolutely love it, so now I''m finding it hard to consider looking at anything below an F, which is bad because of pricing (it''s a big mistake to start with a D!).
When I think about upgrading my diamond, I'm not sure I could part with my current stone as I've become pretty attached to it, but it's too expensive to consider using for another piece of jewelry and starting all over again because the prices have jumped way up the scale as you all know. Upgrading from my stone to a 2ct with similar specs would mean spending at least another $15K - ouch! Goodness knows what a 2.5ct would cost, which would be my dream sized diamond -that is what I''m aiming for.
On another note, have any of you ladies upgraded your e-ring stone and regretted it? I guess if the new stone blew me away then it wouldn't be an issue, but what if it didn''t? I'm thinking I might have to wait until we can afford to keep the current stone and buy a larger stone too, but that would put an upgrade way in the distant future
. However, on a positive note it would give me more vendor options to choose from.
Don''t get me wrong, I love, love, love my e-ring, but hey, little did I know how much enjoyment I would get from staring down at a sparkly stone on my finger half my working life, it''s mesmirising and I find it totally amazing, which makes it well worth the money. Is it wrong to want a bigger table of sparkle to stare at? Is this what diamond shrinkage sydrome is all about?
Maybe I need to watch my stocks and shares and think about cashing some in. Hmmm.... Pricescope, you''ve got me obsessed with diamonds again...