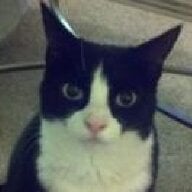 Joined

Aug 8, 2005
Messages

40,225
Just posted a version of this on BWW, thought I'd start one here too. Might also help the lurkers and newbies out.

Post your PS trivia question!

Rules:
Each person answers the question in the post directly above them.
The person answering the question then posts another question for the next poster.
If a poster answers incorrectly, then someone corrects them.


First Question:

What were the names of Pricescope's original owners, and who is the current owner?