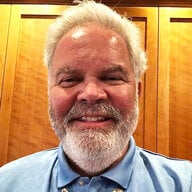 Joined

Jul 21, 2004
Messages

9,076
Some may have noticed that Pricescope has added a 'sell your diamond' feature here:
https://www.pricescope.com/sell-your-diamond
This is a system where people can offer stones for sale to an assortment of dealers who subscribe to the data. It's still in something of a beta testing phase but it seemed appropriate to point it out for those who are interested in it.
I've had the opportunity to monitor it for the past month or so and I have a few comments that I think might make it work better for both sellers and buyers. This no doubt will change as it develops and I'm confident that the admins would be interested in people's experience. Here are some thoughts of my own:
1) Remember that these are offers to dealers. Prepare yourself for bids that you may not like. You are unlikely to get offered retail prices. Most are offering to buy outright, some are offering consignments, and some are offering both. Understand the difference. The dealers HAVE been vetted by Pricescope but when you are ready to make a deal, remember to do this yourself too. Don't just send your valuables to someone who responded to an email blast with an offer of big bucks.
2) When you fill out the form, the data goes directly to the dealers who are participating. They can respond or not as they wish. Even at the beta phase, there's quite a bit of traffic and there's a high possibility you won't get a response at all. The problem is almost always lack of data. If you've got a GIA/AGS/IGI/EGL report, include enough info that a potential buyer can look up the report and do a preliminary evaluation. If you're selling something that doesn't have a lab exam on it, say this, don't just leave things blank.
3) Include your contact information and, in particular, include the location of the stone. It WILL be necessary for you to ship the stone before any deal happens and NONE of the dealers will agree to prepay you before it arrives at their grader and they have the chance to inspect it. If this is one of your requirements you will need to find a different marketplace.
4) If you have some specific objectives in terms of price or speed, you can save a lot of time and aggravation by saying this up front. Dealers can and will bid whatever they want regardless of what you ask but if you play too close to the vest and just ask for as many blind email bids as possible, the result will be that the majority of buyers, quite possibly including the best, will refuse to spend their time dealing with you. My personal experience is that the majority of sellers seem to have unreasonable expectations and the buyers don't want to spend the time either writing bids that are unlikely to go anywhere or in educating sellers anonymously. The way to calibrate your expectations is to get an appraisal in advance by a competent appraiser chosen by YOU. This is not an insurance appraisal and it's not something that was supplied by the seller when you bought it. By all means mention that you've done this in your comments. There are free ways to figure out market values yourself and I may write a tutorial on it someday but suffice it to say that it is not a percentage of some unattributed insurance appraisal and it is not a percentage of retail asking prices in the database unless you are extremely careful about how you choose what is comparable.
5) I would venture to guess that 90% of the ones that I've seen pass by get no responses at all. This is either because the goods seem unattractive for an assortment of reasons, important data is absent (like the location or it includes a vague message like 'contact me for grading details') or they just don't seem credible. If you're one of these people, I feel your pain and I think you can improve your chances by being more forthcoming. What do you have? What's your grading source? Where is it? How much do you want for it? Are you in a hurry or can you wait if it means more money?