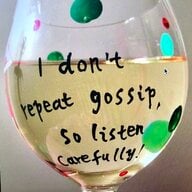 Joined

May 22, 2002
Messages

1,915
Hi All,
A co-worker of mine came to work last night sporting a pretty Princess 1.20ct that she had purchased from Dubai (UAE). She went on & on about how cheap the deals are over there & there was no need for her to get insurance cause it would be cheaper to just go there & replace it. Yep, I dont get the logic & I thought that it was a pretty arrogant attitude to take considering her bf bought the ring for her. The stone was very pretty, although I wish I had my loop with me at the time.

She also said that Dubai has high quality standards to uphold. She mentioned something about government people that are paid to go into jewelery stores to obtain merchandise then test it for authenticity & to detirmine if it is indeed the item quality that its being advertised for. She said if the merchandise is found to be other than what its advertised for, the store gets fined or closed down. Is there any merit to this?? I didnt ask about any kind of cert or probe deeper. No one at work knows I''m getting engaged so I didnt want to raise suspicions.
Can someone tell me something about the practices there?
Judy