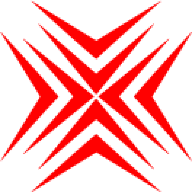 Joined

May 3, 2001
Messages

7,388
wreckem|1308798479|2952593 said:

weddedbliss|1308794019|2952504 said:

Hmm. So prices go up rapidly, some people buy in a panic thinking they will go up even more, and they do for a time. (Then, all of a sudden, it goes back down). That story sounds familiar I know metals (gold) have had bubbles in the past, just like the housing market. Does anyone know if diamonds have had a bubble, and will it collapse?

When

supply is higher than demand

, prices go up. The two largest countries in the world have ever growing wealth. Diamond prices are going up and will continue to go up for the foreseeable future because of demand in emerging markets. This isn't the highest diamonds have ever been. I also don't believe it is a bubble. Its demand in emerging markets and a seriously weak dollar.

If you are betting on waiting for diamond prices to go down, its a losing bet unless China and India collapse and the US dollar magically recovers.
I believe what you meant to say, when demand is higher than supply, prices go up.
Not only is demand rising in China and India, but supply is drastically diminishing. There have been no new mines discovered for some years and when new finds are discovered they take from five to fifteen years to bring fully on line.
I believe that Paul Slegers is correct, in that barring a major collapse of the world economy, say brought on perhaps by the collapse of the Greek economy and their default on their debt, we could easily see another twenty percent increase by the end of this year.
I would hope that he is wrong, but I am not going to bet on it!
Wink