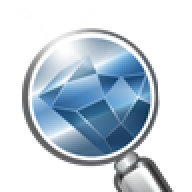 Joined

Dec 31, 1999
Messages

8,266
3 PM EST Monday: What is Infinity, and what makes our company and product special?
Will try to avoid downward advertising, and stick to interesting differences in approach and in organisation. A lot of room for questions, upon Storm's specific request.
Should be done by 4PM, so that you can tune into Wink-TV.
Live long,
Paul Slegers
Infinity Diamonds
www.CraftedByInfinity.com
Wink-TV

Monday 4 pm EST
This week on the WF Channel…

2-5 Monday 5PM EST
John Pollard: "Rocks to Riches"
History of the modern diamond industry
2-6 Tuesday 5PM EST
Brian Gavin: "The Princess' New Clothes"
How AGS has helped revolutionize the Princess Cut
(Requested bonus material: X-Factor Backstage Pass)
2-7 Wednesday 4PM EST
Bob Hoskins: "Bob Talk" (specifics TBA)
Nearly 40 years as a GG, GIA diamond grader, colored stone instructor
past ASA Master Gemologist Appraiser & past CGA could spell story time.
2-8 Thursday 9PM EST
John Pollard: "Casual Concierge"
I'll bring talking points, but you chart the course.
* Best intentions. Times and themes subject to change.
John Pollard
Director of Consumer Education
www.whiteflash.com