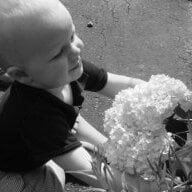 Joined

May 16, 2006
Messages

2,330
Hi ladies
Maybe this topic is a little too personal for PS--but I am interested anyway
"So Happy''s'' post about her wedding night made me think of it. A couple of years ago a friend of mine got married and he was complaining about how difficult his 3 month long, pre-wedding abstinence plan was going..i had never heard of it and was even more surprised to hear that his officiant/minister (not sure what religion or organization) had suggested it at their wedding meetings.
Since then, I have had a couple of close friends ask me if i will be doing the same thing...
Anyone else planning this or knows of it to be common among dating couples who have not ''waited till marriage'' and want to make the wedding night and honeymoon a bit more exciting?.....