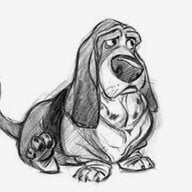 Joined

Oct 7, 2015
Messages

616
I'm new here and would appreciate some help, recently I was very lucky to be given this beautiful RHR as a present and I'd love to know a bit more about it if anyone can help.
I do intend to get it professionally assessed but not yet as I can't bear to leave it with the jeweller as its new to me! I've read a lot on this site and I know it's not eye clean as it has what seems to be called a 'veil' ( doesn't diminish it's beauty) and that it has some 'extinction' but it's gorgeous to me and everyone who's seen it says it's stunning. The photo is taken indoors with diffused natural light but from an angle and not showing the ring at its best, the cut is symmetrical and the top table and culet are true, not misaligned...as I've got a thing about that! I don't know if the diamonds are rbc or something else.
According to the reputable jeweller its a 'pre-loved' Platinum ring with an approximately 3ct natural blue Sapphire and approx 0.25ct of natural diamonds set around it. They can only date it as pre 1975 as it doesn't have a Hallmark ( I was told and have read since that in the UK Platinum hallmarking wasn't legally required until 1975) but it has been 'thoroughly tested' by them as Platinum, sapphire and diamonds for them to be confident about what they're selling and writing on the documentation. I'm fascinated by its history and so I'd really appreciate any ideas about its age, style etc. I keep thinking Edwardian/Art Deco....1950's.....but maybe it's just ...1970's!