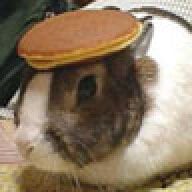 Joined

Mar 13, 2006
Messages

490
My boyfriend and I had originally planned on getting engaged at the beginning of this year. But it''s mid-March already! So I asked him if anything was holding him back...
It turns out that he''s had the money for more than a month now. But he can''t do anything with it because of his father. His father, who is retired, had decided to start a small business, which isn''t doing well. And so he has told my boyfriend that he may need to send him some money to bail him out. And since the majority of my boyfriend''s savings is the ring fund, he may have to cut into it to help his father.
His father still isn''t sure if he still needs the money, or how much. So my boyfriend can''t commit to a ring until he knows for sure.
Now I''m all for family. I''m a firm believer in good family relations, and I know that family always must come first.
But the way the situation is unfolding just makes me so frustrated and impatient. I had posted about my boyfriend''s parents before
here
- suffice it to say, they can be pretty unreasonable.
I asked my boyfriend if his brother will help his father, and he answered probably not. Why not? He makes A LOT more money than my boyfriend and he''s more financially stable. However, my boyfriend says that his father came to him because he''s the older son. (Again, with the older son bit)
I just feel terrible for being angry at the situation, but after having waited over a year, the news is just really upsetting to me. This may cut the ring fund by up to a half!
I asked my boyfriend if I can chip in for the ring, and he said NO. He just has too much pride.
I''m so frustrated and angry at myself for not being more understanding. Help me, please....