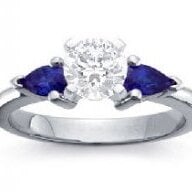 Joined

Oct 9, 2008
Messages

360
My poor FI has been so busy and stressed with work the past week that he didn''t call or email me the past two days and forgot about our anniversary (of dating)! This is sooo not like him

But it''s OK because I forgot about the anniversary as well. What I''m most concerned about is this-
We''re supposed to drive out of state to visit with my family this weekend, the first time since we got engaged. However, I know he is just soooo drained and is probably not looking forward to the long travel. My car is having brake & alignment problems so we can''t take it down- but I don''t want him to have to drive if he''s too tired.
What should I do?
1) Rent a car for the weekend
2) Should I drive his car (although I hesitate insurance wise)?
3) Suggest that I go down without him (his uncle''s coming back from Aghanistan for the 2nd time in over two years...so he may prefer to stay up here - but he wouldn''t bring it up himself)