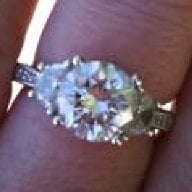 Joined

Jun 18, 2010
Messages

5,765
Say there's a classroom of kids all the same age. One of the kids is noticeably bigger/stronger/faster/more athletic than the others. Do you think it's okay to adjust physical games for that one child in order to make it more difficult for them?

Example: The kids are playing tag, and the kid in question is made to start further away from the group in order to give the other kids a change to run/disperse.

I can give background later on, but I wanted to get opinions first.