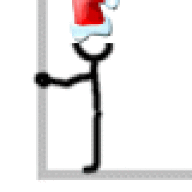 Joined

Dec 29, 2004
Messages

17,193
Does anyone else love polarized sunglasses? I cannot live without them, as they take the glare out of everything and just "refresh" and relax my poor eyeballs. The sad thing is that there aren''t too many stylish polarized sunnies out there, as there are some restrictions in the shape of the lens. I wear a slight prescription (which doesn''t help the lens shape issue) and so I just get my polarized sunglasses made.

When I first met TGuy, he didn''t understand why I raved about them, until he tried mine on (we are close to the same prescription). Then I couldn''t get my GIRL sunglasses off him! He just loved them when we were in old cities like Split (croatia) where they have whitish/marbley walkways with very bad glare. We spend quite a few weeks trying to find a pair for him and ended up finding a pair of great Revos in Italy.

I''ve also gotten my mother into them. I swear, once you polarize, you can never go back. If anyone loves them, care to post styles? I need a new pair and would probably have to replace the lens.