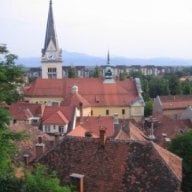 Joined

Oct 20, 2007
Messages

6,405
I need step by step. I learned how to cycle as a child, but now living in London and an odd (and expensive!) commute to work has me riding a bike daily. I did very well on Sunday when I was out all day practicing, Mon and Tuesday, but today I had a couple of falls, both at traffic lights.

I ride a road bike in an 50 cm (xxs according to the maker) and am 5ft 3inches. The saddle is fairly low so I can learn how to stop but not so low that my knees are constantly hurting. The bit right under the saddle is straight, not swooped like a woman's bike sometimes is. I lift off the saddle, my legs both bent and peddles even, right foot in front, and try to step down with the left foot. But it's not a natural move. I can practice in parks and have it there but I can't translate it to the roads and needing to slow, stop, and often start again the second my foot touches the ground.

I've signed up for lessons and have two friends who I also work with who are riding to and from work daily with me so that's helping confidence on the road. But the free lessons have a waiting list. I've looked on the internet for videos but can really only find ones aimed at quick stops for people who are already used to stopping.

Can someone describe the process of stopping to me? Where should the peddles be? I push off with my right foot so I try to keep that one in front so I can quickly start again. Where should I be on the seat / bike as I slow down? Are there any internet videos anyone is aware of that show you how to stop?

Any help or advice would be wonderful!