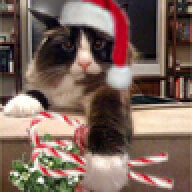 Joined

Jan 6, 2005
Messages

7,770
OK, so I know there was an old thread on this but all the information seemed to be either outdated or outside of San Francisco.

I''m EXTREMELY fussy about my hair (if its cut properly it shouldn''t need to be styled at all), and I would love peoples'' recommendations for your hairdresser in San Francisco. I''d like to keep it under $100 for a cut, but I''m flexible about that if the person is totally amazing. My hair isn''t especially difficult, but I do really want someone who will listen to what I want, who is willing to make suggestions about what will look good with my face shape, etc...and its a plus if they are friendly/like to talk (the silent ones make me a little nervous, but again, if they are truly amazing I''d overlook it, but I get very nervous getting my hair cut and I find it soothing when someone is nice).

Anyway, please share your recommendations - who you use and why you use them, and if you don''t mind sharing what kind of hair you have and what you ask/look for in a hairdresser.

Thanks in advance for the recommendations!