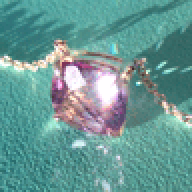 Joined

Mar 25, 2008
Messages

5,070
Fellow LIW and PS'ers-
I really truly hope that you all wont judge me by a previous post I made. I felt as if I was being backed into a corner and when I feel like that, I will fight back and defend myself no matter what the circumstance. That is just how I am. Certainly, I hope we can all get past that as I've been stressed and on top of that, the things I was reading set me over the edge. You all know I love you and appreciate your support, I just didn't expect to read so many responses all together agreeing with one another on something that was completely off topic from the OP. I understand you felt as if you were helping me, but I felt very thrown off and upset by what was being said. Hopefully you can understand why I reacted the way I did. And if you cant, then please at least just let it go and lets let bygones be bygones. Alright? Don't hold a grudge against me. Admit it or not- we all get mad, that's a part of life. I'd really hate for one statement to have everyone judge me based off that moment and not want to speak with me ever again. You all know how my posts are, I try to stay as postive and supportive of others as possible. So please, remember that. I enjoy posting here and I'd really like for it to stay that way so long as we all keep a positive attitude. Forgive me?

And I'll forgive you...
Second, my boyfriend recieved more news Friday evening that his Grandmother had taken a turn for the worse. (Had a stroke on Wednesday) He bought a one way ticket to Minnesota to go and be with her and flew out there Saturday morning. It was incredibly hard for the both of us as his Dad ended up going through the exact same thing (and passed away from it) It was also incredibly hard for us to say goodbye. I wanted to go with him so bad to be there for him but am unable to due to work. Since then, she actually opened BOTH eyes and squeezed his hand ever so tightly when he arrived. He said her heart rate went incredibly high from excitement that he had to leave the room. I'm so greatful that he was able to make it there in time to see her. As of today, she is doing a little bit better but still paralyzed on the right side and was only able to say "NO! NO!" when they took her oxygen mask off her to put a larger one on. My boyfriend has hardly left her side and told her he would stay with her as long as she needed him there. At this point, she could still take a turn for the worse as the doctors DON'T yet know the survival rate from this mishap. Please keep her in your prayers for my dear boyfriend's Grandmother. I hope she does recover from this and he will come back home to me so I can give him tons of hugs and kisses!

I miss him already...
I need my PS buddies to help me through this rough time as I've always been there for you- so I truly hope we can move on to happier days.
love always,
Dreamgirl
xoxoxo