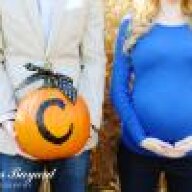 Joined

Feb 18, 2008
Messages

1,580
I have been MIA lately because I have been feeling like crap since I got in the car accident... I went and got my ct scan on Friday and I am going in tonight for them to tell me whats wrong...
I have had a headache for 2 days straight now and its just getting worse. I get dizzy when I stand up sometimes and I just feel like crap... I have no appetite whatsoever and now my ears are kind of ringing and my jaw kind of hurts
Ive had migraines for the past couple of months that have been horrible and I cant even sleep... but since the car accident they have been 10 times as worse and now I have had one for 2 days and they prescribed me some stronger medicine for it... but its not helping either... nothing is..
So just please pray they can figure out what it is and I feel better because at this rate... its hard for me to even concentrate on school work
Thanks ya''ll
BB