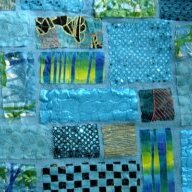 Joined

Dec 27, 2008
Messages

303
Good evening lovely PSers! I''m having some difficulty with a couple of items on our reception card and could use some of your wise and thoughtful help. These are the two issues:

1) Our ceremony will be at 4:00 at our church, and the reception will start at 6:30 at a different location. Due to spacing on the reception card, I put "following the ceremony" before listing the time. Any opinions on this?

2) I''m having trouble deciding whether or not to include the word "at" before the time on the card. Is it better to add it for flow, or leave it out to "match" the invite?

To give you a sense of consistency and formality, I''ve included our invitation wording below:

Mr. and Mrs. Happy Sunshine
Request the honour of your presence
at the marriage of their daughter

Rainbow Butterfly
to
Bear Mountain Woodsman

Friday, the twenty-fifth of September
two thousand and nine
four o''clock in the afternoon

Reformed Church
Address - Town - State

Since reception cards don''t seem to be terribly common, I haven''t been able to find any that fit my exact style and situation. I''m going to try and post the reception card so you can critique the actual thing, but if it doesn''t work I''ll just write it out. Thanks!