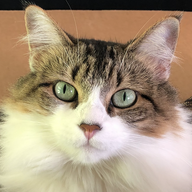 Joined

May 5, 2005
Messages

973
so here are some pics of my mil''s e-ring, which was given to her by an aunt and is very old. It was appraised and is a high color and clarity and over a carat (but he stone is really dirty in this pic so not the best photos of it). When it''s clean, it shines like a star.
I have an oec or transitional stone which I want set in a similar setting. Before I go for the JM, I want to see if anyone has seen a similar setting to this one anywhere?
It''s 14k yellow gold with platinum bezel. Sorry the ring is so dirty (I didn''t take these pics and would have cleaned it first!) I adore the leaf design on the sign and the simplicity of it, but haven''t been able to find anything similar. Except one at singlestone and it was just a bit out of my price range last year.