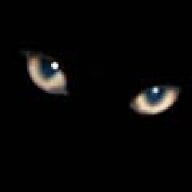 Joined

Jan 25, 2010
Messages

200
It has been a while since I have posted here, but I have been so busy putting the house together since the wedding. I promised before and after pictures of the house but I still have some things to do before I post any. Finding a dining table is the most important though!
Here's the story:
I have a small handed-down dining set that is falling apart. I need a new set very soon so that I can actually invite family and friends over for dinner. I love dark wood and modern furniture, so I found two tables that were perfect. I tried buying BOTH and got emails later that they have been discontinued.
The discontinued tables:
http://www.uniquestylesolutions.com/designer-sienna.asp
http://nationalfurnituresupply.com/modloft-alba-dining-table-alba.html
And here are the chairs I bought when I thought the first dining table purchase attempt went through:
http://www.zfurniture.com/107602.html
I have spent hours and hours shopping online and making phone calls.
Now, I am having the hardest time finding a simple oval dining table in dark wood. It is also even more difficult because my dining area is on the smaller side. I found a great table that is 87", but that is just too big for the space. I think it should be no larger than 75". Being worried about the table matching the new chairs I am stuck with now is making it worse. I am so discouraged right now...
Pricescopers are amazing people with great ideas...so I thought that maybe some people would be able to help me! Please post some links of tables if you think you can help me out.
Thanks!