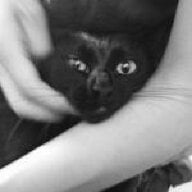 Joined

Sep 30, 2015
Messages

29
Hello, Pricescope! This is a freshly made account and my first post here, but I've been eyeing here a LOT (yes, a LOT, in capitals) to get information. It won't be an exaggeration to say that PS pretty much started my jewellery life.
I'd first like to thank you all, for your knowledge and kindness.
I'm not an expert at stones - I do like pretty things and I just pick what I think is unique(!!!) and pretty... which varies from an individual to another.
I've been looking for my first coloured stone purchase for a signature necklace.
It is the only form of jewellery put on all the time.
Perhaps with a silver ring, or some studs, but never altogether. It may potentially be layered with another one.
I'm very minimalistic when it comes to jewellery generally. (I admit, I do like fine stuff though!)
To me, I pick stones that resonate with me.
Usually the thing I'm okay to go lower with is size. The thing I generally do not sacrifice is quality.
(I'm of VERY petite build, so I have a talent for making anything look huge on me.)
I am also looking for an eye-popping, saturated, unheated corundum.
So I narrowed down to two final choices... a ruby and a sapphire.
They're both in my budget; the sapphire's slightly higher in price. (About $200-300?)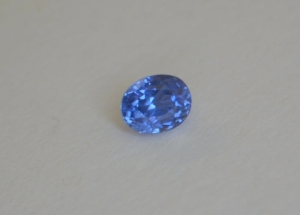 Size: 6.50 x 5.38 x 4.79mm
Cut: Oval Portuguese Cut
Weight: 1.45 ct
Color: Cornflower Blue.
Clarity: Eye Clean, nearly loupe clean
Origin: Ceylon.
Treatment: None - GAL certified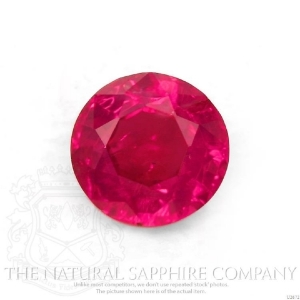 (I did just request natural, unedited, un-photoshopped pictures or videos. They're yet to reply.)
Size: 5.04 x 4.87 x 2.69mm
Cut: Round; brilliant crown, step cut
Weight: 0.55 ct
Color: Red
Color intensity: Vivid
Clarity: Insignificant Inclusions (VVS2)
Origin: Tanzania
Treatments: None - Natural Sapphire Company certification
:X Sorry I am of no expert in coloured stones.
I just really liked how they are, and since it's going to be a signature necklace, well... I picked what I liked, lol.
Thanks for reading such a long post! I'd really appreciate any comments/suggestions/help from you experts.
...And why is posting photos so hard?!
I've been battling it for 20 minutes.