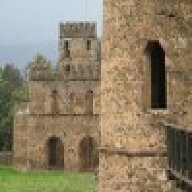 Joined

Mar 22, 2009
Messages

18
Love this forum, and have learned SO much from your posts! It's really helped me narrow down what I want (and don't want).
I'm choosing my engagement ring. I want something that both my BF and I love. He love sapphires, and I love color, so a sapphire it is! He hasn't given me a budget, and has just said to pick whatever I want. Very sweet, but I really want to stay within $7-8K. If I can get a beautiful ring for less, even better! He's in Iraq until August ☹, so we're doing a lot of this online. I think I'm ready to order some sapphires, but would like some opinions from experienced eyes (it seems like Tourmaline Lover can spot a window 1,000 miles away!!) before ordering thousands of dollars of stones.
What I'm looking for:
Color:
I love the electric blue, sleepy Kashmir looking sapphires. I prefer an unheated stone, but I'm not completely turned off by the thought of a heated stone. However, I do not want a stone that's been treated in any other way. I read some literature on NSC that sapphires from Madagascar can have a Kashmiresque look, and are often heated at a much lower temperature, which leaves most of the natural structure intact. For this reason, I've been a little partial to sapphires from Madagascar (does anyone know if this is true?).
Shape:
Squarish cushion cut, but also looking at slightly ovaled circles
Size:
~8mm, perhaps up to 9mm
Setting:
I want vintage-looking, platinum, bezel set, with a very small halo, and as low profile as possible. I've been looking at Knox, LM…
Sapphire #1
Love the color, a little more rectangular than what I want, but seems like a good price
http://www.cherrypicked.com/Gallery/Score.aspx?ItemID=1029
Sapphire #2
Would it be too dark in a bezel?
http://www.thenaturalsapphirecompany.com/Sapphires/Blue/B3143/Cushion/stoneid=B3143
Sapphire #3
I'm a little worried about buying from Thailand, only because I fear the return might be complicated. Has anyone ordered sapphires this site?
http://www.ajsgems.com/gemstones/Sapphire/Blue-Sapphire-2049211091-2046340410.html
Sapphire #4
http://www.ajsgems.com/gemstones/Sapphire/Blue-Sapphire-2049211946-2046340410.html
I've also seen lots of sapphires on palagems, but I'm not sure who I can ask to source them for me.
Any other recommendations?
Lastly, can someone help me understand what extinction means??