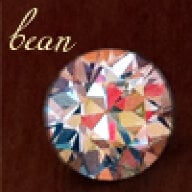 Joined

Mar 23, 2008
Messages

5,384
Or, you might end up like me. Waking up to the stellar news that I won a diamond....
I also apparently bid on some other horrendous stones. The one and only thing that I really remember is that I was looking for stones to use in stacking rings. However, these are so ugly that one of them looks like somebody pooped in the diamond.
This has happened before a few times (over 5 years), and I send ridiculously low offers and they never get accepted. WELL! This time it did. So I've won one diamond so far, and I'm bidding on like 5 others right now- AND WINNING. Thankfully, the poo diamond I am not winning
someone outbid me.