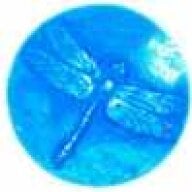 Joined

Jun 25, 2007
Messages

7,378
Another spin off on the travel threads. What are some places that you think others absolutely have to see? They can be large landmarks, or something as varied as the world's largest ball of yarn, or The Alligator Farm here in FL. What do you think are some great things that everyone should see?
I'll start.
1) St. Augustine, mainly the old fort. This is the oldest city ever in the United States of America. Unfortunately it doesn't get much recognition compared to Plymouth, but everyone needs to visit once.
2)The city of Palatka, FL houses the country's oldest curbside service diner. The waitresses still roller skate to your car to take your order, or they have tables you can sit at outside.
3)Cade's Cove which is outside of Pigeon Forge Tennessee. This place is phenomenal. You can drive, hike, or ride horses. The drive is some 15 miles long, and you literally creep/idle the entire way. There are houses that date into the early-mid 1800s, as well as old farm steads. Deer and bears roam all throughout, sometimes close enough to touch/feed, which I have done. It is beautiful, set in the mountains, with many open fields, rivers, waterfalls, woodland mountainsides etc.
4)The Everglades. Go before they're gone.
5)The Alligator Farm
6)Cedar Key, FL - It is an old weatherbeaten fishing village on the North Central Gulf Coast of FL. The restaurants are locally owned, and usually feature locally caught seafood. There are small cottages you can rent, or condos. They have a small beach, but the shopping and fishing are the main features, as well as their historical museum which is hidden in a neighborhood on the North side of the village.
7) Stonehenge
The city of Bath, including the baths, but also including the large and intricately carved church next do it, and the great pubs in town.
9)London duh
10) When in London, visiting the Shakespeare Theater is really a cool experience. They do shows in the theater so try to get in or one.