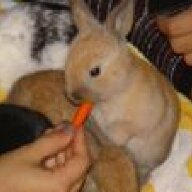 Joined

Apr 12, 2011
Messages

80
My oval sapphire anniversary ring was ruined last year and it took me about 6 months to find just the right setting for my ring. I worked with a custom jeweler locally, visited diamond districts in several cities and finally went with a custom Daussi halo. It was supposed to be done the 27th of last month. Then they said the 2nd, then the 4th and then I got a call last night that it would be the 10th...
MAYBE
!
I know in the big picture, it is flash of time, but man, I am SO bummed out. I actually got tears in my eyes when they called me last night and I am just as disappointed this morning.
Part of me wonders if something has gone terribly wrong, especially when they assured me 'nothing was wrong'. I hadn't thought anything was wrong until they said that.
So talk me down and tell me your story of a ring/jewelry item that was delayed and how well it turned out. I am about driving myself crazy and, in turn, my poor husband!