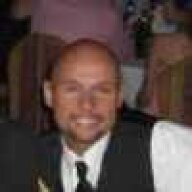 Joined

Dec 7, 2006
Messages

49
The new e-ring arrives today from
WhiteFlash
.
. Report: GIA
. Shape: Round Ideal Cut
. Carat: 1.18
. Depth %: 61.5
. Table %: 57
. Crown Angle: 35
. Crown %: 15
. Star : 55
. Pavilion Angle: 40.8
. Pavilion %: 43
. Lower Girdle %: 75
. Girdle: Medium to Slightly Thick Faceted
. Measurements: 6.77-6.79X4.17
. Polish: Very Good
. Symmetry: Very Good
. Culet: Pointed
. Fluorescence: Negligible
I have an appraisal scheduled with a local GG tonight. I spoke with this GG and they offered 2 types of appraisals.
1) I bring in the ring and the GIA cert and the GG will make sure that the ring is the same stone indicated by the cert. The GG will also provide paperwork for insurance. This is much less expensive than option 2.
2) Bring in the ring and the cert but do not show the cert to the GG. The GG will perform a complete analysis and appraisal of the stone. After they are done, then we will compare the GG''s results to the cert and discuss the findings. As this will take substantially more time, the cost is much higher.
I am mainly interested in a simple verification that the stone that I have is the one that I paid for. I would like to hear some thoughts on whether it would be worth it to have the full-scale appraisal?????
Thanks,
Stags