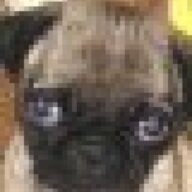 Joined

Mar 4, 2003
Messages

110
Well after weeks of doing research and waiting for hubby to come back from Iraq, we finally picked out new wedding rings (both of us) and an e-ring for me.
Overall, I was disappointed that the jewelers in town had hardly any of the settings that I was interested in. The jewelers may have carried designer jewelery, but their selection was small.
I picked out 2 settings from the first jeweler - Precision Set and the Simon G setting. I liked some of the A. Jaffe rings, but they don't have matching wedding bands?!?! I loved the Verragio rings, but couldn't justify $6000 for them.
On to the second jeweler who had Scott Kay and Tacori. To put it midly, this salesperson was rude. She determined that my style wasn't Tacori, so she wouldn't show me any of their settings. At this point, I was whispering to hubby to get me out of there! At the last minute, she showed me a setting similar to D. Vatche's X-prong. I asked her how much it cost. She replied, "I don't know." UGH!!! Out the door we went.
Next was jeweler #3, who was suppose to have Scott Kay and Diana Collection. The Diana Collection consisted of one man's wedding band. I did find one Scott Kay set I liked, but he didn't have any of the Scott Kay rings I was really interested in. He certainly didn't offer to see if he could get hold of them either.
I got hubby to call back to jeweler #1 to see how much the Simon G set would cost in platinum, as the set they had in the store was 18K white gold. Surprisingly, the salesperson had already anticipated our call and had already called Simon G for the price.
It was between the Precision Set & the Simon G setting. I looked at both settings again. I realized that the Precision Set was a little boring from the side view. The price on the Simon G set certainly didn't hurt either.
So, here's a picture of what the final setting looks like. I never would have picked this out by just looking at it on the net. It reminds me a lot of Tacori settings. It's hard to tell from the picture, but the ring has milgrain edges, and more 18K yellow gold details on the head. Also on the head are horizontal bars w/2 diamonds between each pair of prongs. It looks almost like a little crown holding the diamond.
Only 4 - 6 weeks until I can actually wear my diamond!
heather