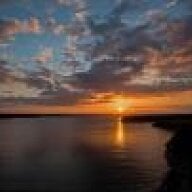 Joined

Jul 18, 2007
Messages

6,105
Finally, I have some photos of my rings. Lovely photos that I'd like to share. However, I don't know if I'm a lousy photographer and don't know my camera well enough to take the right photos to start with, or if I'm just exceedingly lame at making my photos smaller. Currently, even though they appear normal sized in my files, they are HUGE when I open them. As in "WHOA, those are massive!"
Am I an idiot who needs to carefully read the tutorial about photo posting, or is this a much simpler fix that can be explained to me "Photo Sizing For Dummies" style?
Help! Maybe I can get these long awaited photos posted. Outside of stock photos, no one here has actually seen my rings.