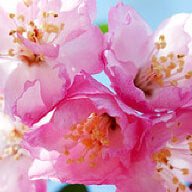 Joined

Nov 12, 2006
Messages

1,084
Ok, I am the most indesicive person I know when it comes to flowers and invites. I really frustrate myself. But I attribute it to the fact that I really want quality at a price I can afford and that just takes more time and effort to find that balance!!
So I''m taking another look at papersource for getting the things I need to fashion together my own invites. I want double layer and I want square and I want it cheaper than $200 for our 55 invites. But I actually WANT to do them myself. I want the experience of that craftiness
I really love the Petal invites from papersoucre but after watching thier video about how to actually put it all together, it looks like there are so many areas where one could flub things up.
Has anyone DIY''d the petal invites from papersource? Any comments on that experience?
(ps. I could just do "normal" double layer squares with a regular envelope, I understand that, but for now I want to entertain the petal style a little longer)