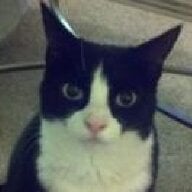 Joined

Aug 8, 2005
Messages

40,225
I love our new members. Please don't misconstrue this post.

But on RT it drives me a little nuts that someone with 5,000 plus posts will tell someone one thing (which is usually accurate) and then someone with anywhere from 12 to 130 posts comes on, shoots their mouth off (with inaccurate information) and their post is given the same weight as the other poster.

Sometimes I wonder why people don't pay more attention to WHO is giving them advice. What their post count is. And how long they've been here. It's all information that is readily available.

I'm not saying every person with a lower post count is ignorant, at all. But I do think that a lot of our long time members have more invested in making sure their comments are accurate and helpful, than some of the members who are only on here to buy one ring then bail.

Feel free to vent as you want.