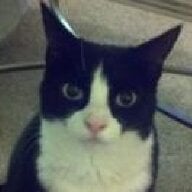 Joined

Aug 8, 2005
Messages

40,225
So I was just reading a thread where there was a comment about PSers being very prone to "group think" and I thought... let's see what the group thinks! Get it? Group thinks
... anyway what are you INDIVIDUAL thoughts.
I'm interested in opinions from long timers and newbies and lurkers... what your experience on PS has been like.
As for me... huh, I can see why people would say that especially on RT when we are all shouting about cut. We are a bit of a "cut cult" and there are some 'unofficial' rules that we play by (don't burst bubbles on SMTB or if there is no return policy, etc.) but as a rule I think PSers are a varied lot and have a spectrum of experiences and thoughts and aren't afraid to share them....