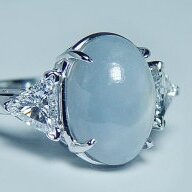 Joined

Jan 11, 2003
Messages

524
I''m a massage therapist ( 7 years) for a "major brand" resort and 3 days ago I had a man full ON masterbate

on my table (underneath a large heavy dark towel) during the last 5 minutes of his service (a salt scrub).....Holy Crap! It totally freaked me out, when I saw what he was doing I stopped, dropped his robe on "it" and walked out telling him we''re done and he should step out. He stayed in there and "finished up" leaving me a pile, and the nasty evidence on the door handle. CREEP. As if that is not bad enough....
he''s married
!!! The night before he was in getting a massage (w/ another therapist) wanting to know where the strip clubs are?????????? I wonder if the wife suspects he does this stuff.
I have never had this happen before. I work where I work because it is less likely to have those kinds of people frequent it. I also don''t do "out call massage" for exactly that reason...too unsafe, too weird. I make great money, great benefits, low hours, flexible....and now...the rest of the story as they say.
My husband is a police officer and what the guy did is a real crime, class A misdemeanor, one step under a felony. Unfortunately our security guy says they won''t do anything because "we have to protect the guests"....hey, what about me? My Director is stunned and disappointed as well but it''s out of her control. I did not react strongly because honestly I was too stunned and did not know what my options where/are. Now we have a plan in place.
I also flagged him in the computer for future in case he comes back on business...there are NO appointments available to to him.